Armour-plated doors for safety vaults. Available in key or electronic combination lock systems with the possibility to program an opening delay.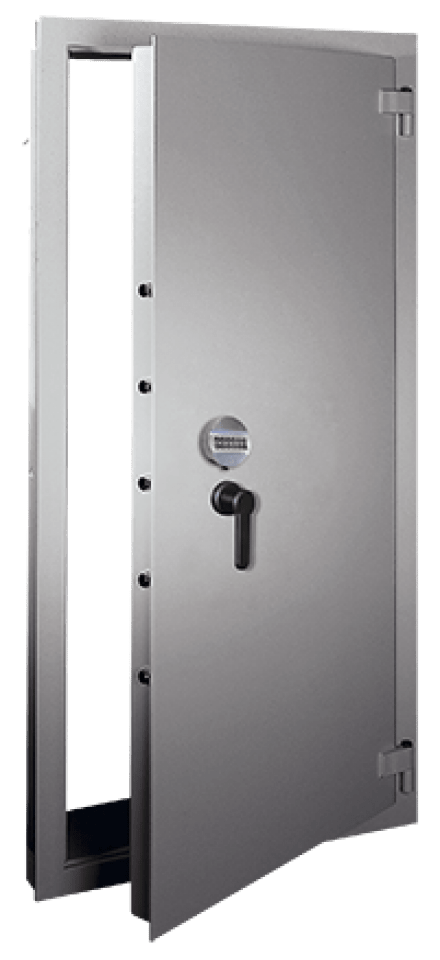 Specifications
8-mm thick steel door.
12-mm thick steel frame.
Door total thickness of 80mm.
Frame total thickness of 240 mm.
Drill-proof armour plating.
Ø25-mm bolts: 5 at the side, 2 at the top, 2 at the bottom and 3 at the back.
Security level similar to Grade B, according to VDMA 24992 standard.
Fire protection.
Phosphate primer and polyurethane paint finish. Ral 7035 colour.
Models
Lever lock
Electronic and delay
Exterior Measurements
(mm.)
Interior Measurements
(mm.)
Weight
MP1L
MP1E
1500
900
240
1360
760
185
MP2L
MP2E
1800
900
240
1660
760
215
MP3L
MP3E
2000
1000
240
1860
860
290
Left opening
Anti-phishing mailbox
Demana pressupost de la informació
"*" indicates required fields