Is the ideal solution to prevent robberies in retail establishments. It has a drawer with sliding gides, in front of which there is a compartment for sorting banknotes and a tilting system on the backside for evacuating the money towards the inside safe.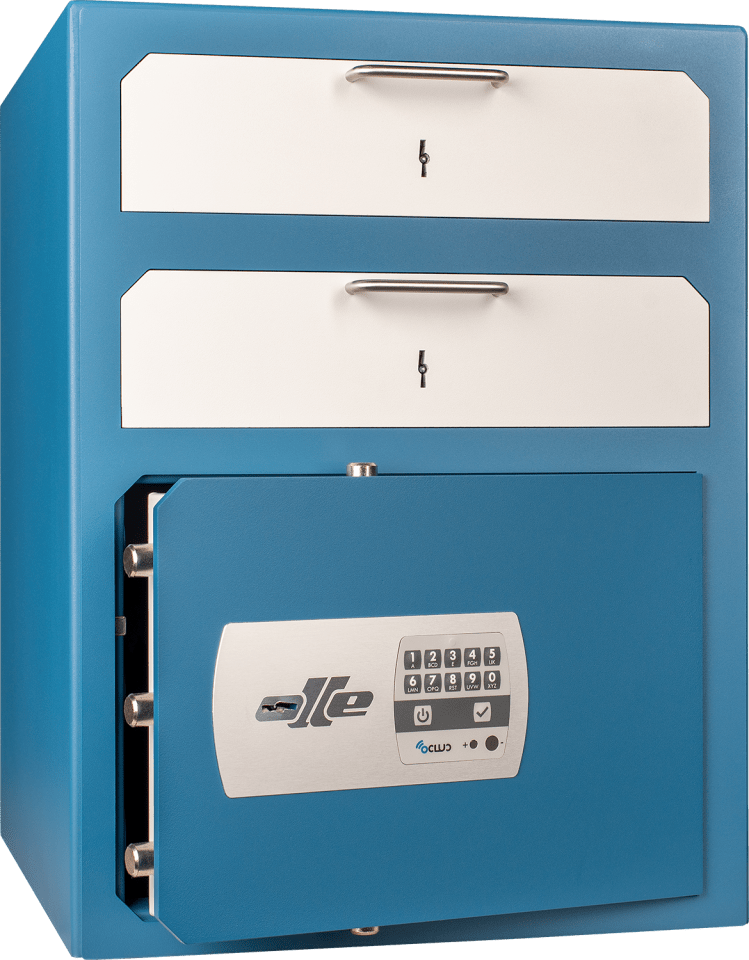 Specifications
8-mm thick steel door and frame.
3-mm thick steel body.
Ø20-mm revolving bolts: 3 at the side, 1 at the top and 1 at the bottom.
Upper drawer with double-bitted lever mortise lock.
Note classifier in top drawer.
Ø10-mm. floor anchoring bolt-holes.
Epoxy-polyester paint finish, polymerised at 180 ºC. Colour Ral 5009 and Ral 7035.
Models
Lever lock
Electronic
Electronic and lever lock
Exterior Measurements
(mm.)
Interior Measurements
(mm.)
Internal Volume
Weight
Number of Shelves
SUB800L
SUB800E
SUB800LE
600
455
500
460
450
495
92
70
1
SUB820L
SUB820E
SUB820LE
600
455
500
235
450
495
52
78
-
SUB800LL
SUB800EL
SUB800LEL
600
455
500
460
450
495
92
70
1
SUB820LL
SUB820EL
SUB820LEL
600
455
500
235
450
495
52
78
-
Left opening
Anti-phishing mailbox
Accessories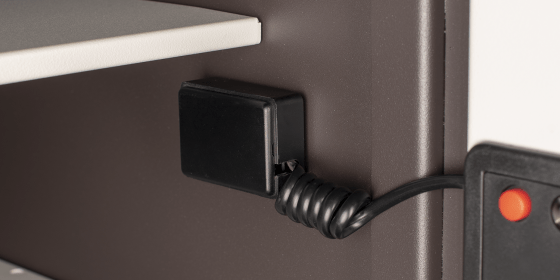 Alarm Interface Kit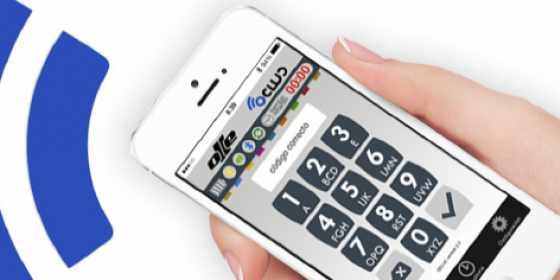 Smartphone connection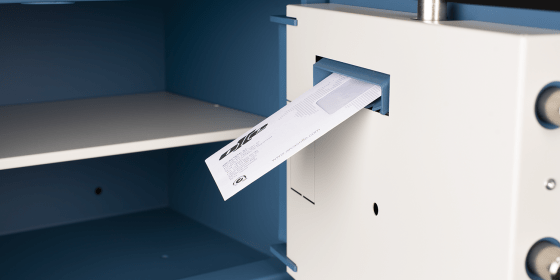 Anti-phishing mailbox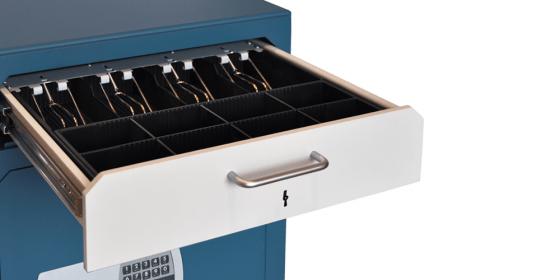 Sorter banknotes and coins (800)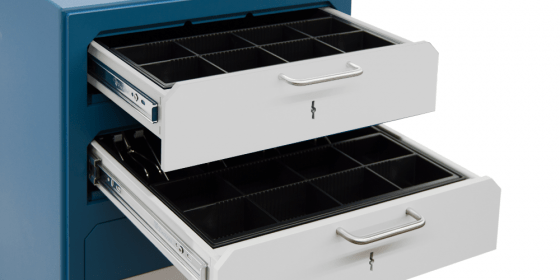 Sorter banknotes and coins (820)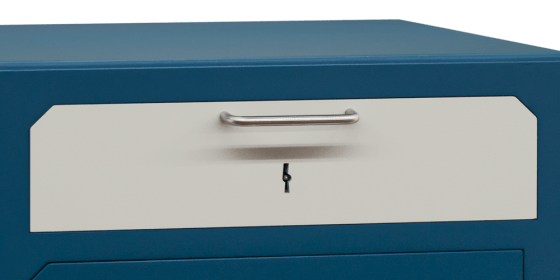 Drawer blocking kit (following the spanish ministerial order INT/317/2011 of 01/02/2011)
Demana pressupost de la informació
"*" indicates required fields