Intended for the Private Security companies which have to comply with the stated Ministerial Order INT/314/2011 of 1 February 2011. This is a Weapon Chest which protects a safe, inside, in Grade III according to the standard UNE EN-1143-1. This Weapon Chest is ready to fit a volumetric detector and a device which detects the door status.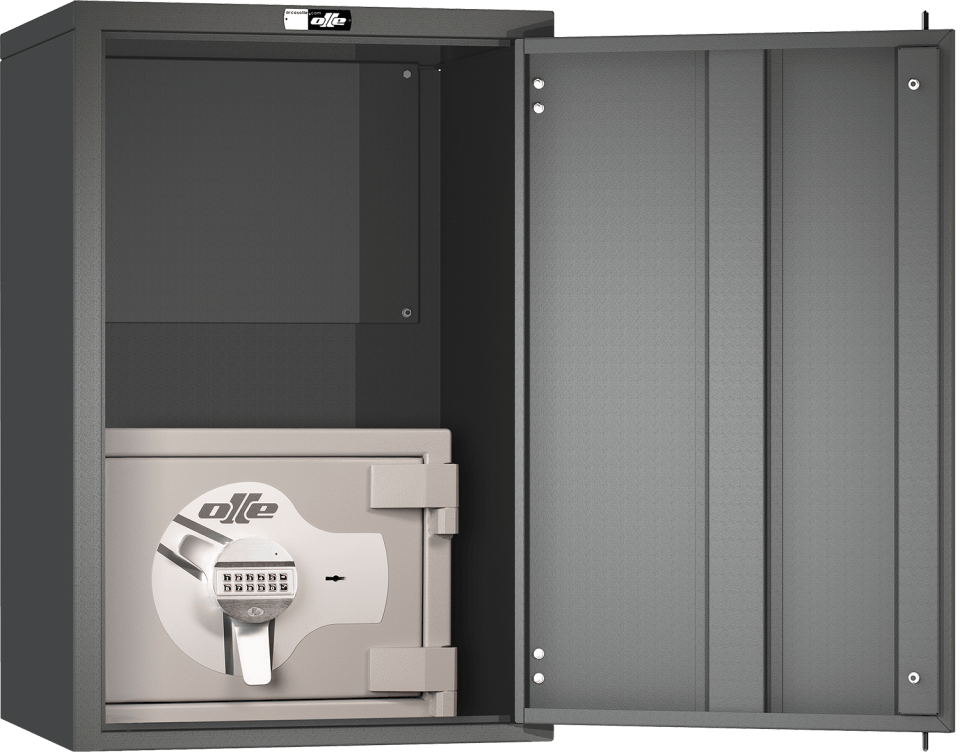 Specifications
1,5-mm thick steel door and frame.
1,5-mm thick steel body.
Hole for alarm wiring.
Epoxy-polyester paint finish, polymerised at 180°C. Colour similar to Ral 7022.
Models
Cylinder lock
Exterior Measurements
(mm.)
Interior Measurements
(mm.)
Internal Volume
Weight
CA11
900
600
550
897
597
500
268
168
CA12
900
600
550
897
597
500
268
248
CFR2
900
600
550
897
597
500
268
38
Left opening
Anti-phishing mailbox
Demana pressupost de la informació
"*" indicates required fields