Convenient safe for organizing and keeping keys inside vehicles. 4 fully removable key panels equipped with security seals to prevent key manipulation.
Especially suitable for security and surveillance companies.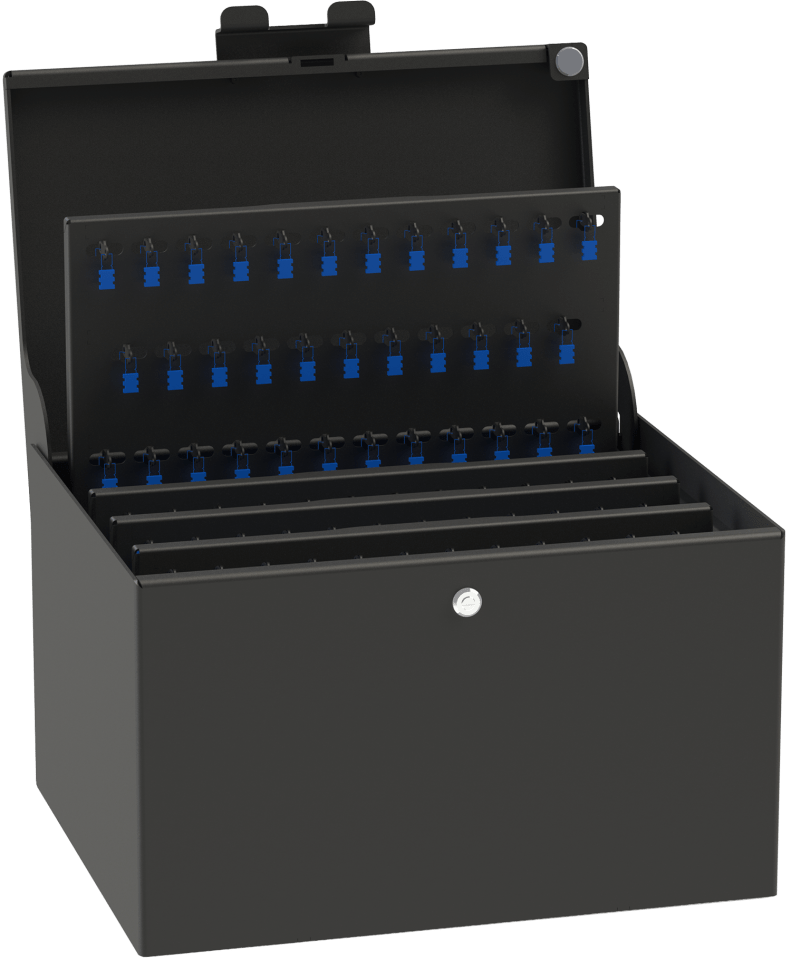 Specifications
3-mm thick steel body.
4 interior panels with a capacity of 70 keys each, 280 keys in total.
Magnetic contact for telematic control of the door opening.
Supplied with 280 SECUR HASP security seals, to fix the keys to the panels.
Adhesive labels numbered from 001 to 280.
Epoxy-polyester paint finish, polymerised at 180 ºC. Colour Ral 9005.
Models
Dimple lock
Exterior Measurements
(mm.)
Interior Measurements
(mm.)
Internal Volume
Weight
Number of Keys
Number of Panels
KC280
290
500
400
284
459
394
51
32
280
4
Left opening
Anti-phishing mailbox
Demana pressupost de la informació
"*" indicates required fields