The new Wall Safes Series I achieved certification UNE EN-1143-1 Grade I this makes it one of the safest wall safes of the market.
It exists in 5 different versions depending on the kind of locks and has the option of having an anti-fishing slot on the frontal side.
Certificate

UNE EN-1143-1 GRADE I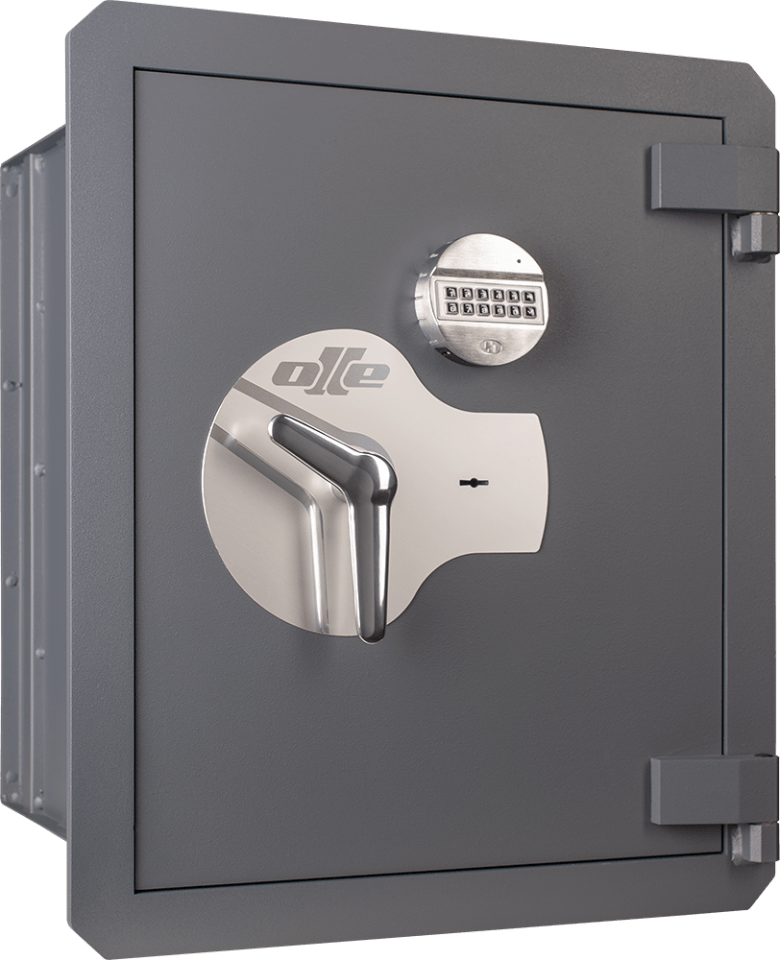 Specifications
12-mm thick steel door and frame.
Drill-proof armour plating.
Relock in the event of attack.
Handle operation with 12 Ø25 mm revolving bolts: 4+4 at the sides, 2 at the top and 2 at the bottom.
Passive fire protection by means of an intumescent fire seal in the door.
Height-adjustable shelves.
Colour Ralfs Design 240 30 05.
Models
Lever lock
Mechanical
Electronic and delay
Mechanical and lever lock
Electronic, delay and lever lock
Electronic, delay and lever lock (AF-1)
Exterior Measurements
(mm.)
Interior Measurements
(mm.)
Internal Volume
Weight
Number of Shelves
AF1L
AF1M
AF1E
AF1LE
370
460
300
250
340
230
20
32
1
AF2L
AF2M
AF2E
AF2LM
AF2LE
520
570
390
400
450
320
59
55
2
AF3L
AF3M
AF3E
AF3LM
AF3LE
670
570
390
550
450
320
80
70
2
AF4L
AF4M
AF4E
AF4LML
AF4LE
820
570
390
700
450
320
102
85
3
AF5L
AF5M
AF5E
AF5LM
AF5LE
970
570
390
850
450
320
124
98
3
AF6L
AF6M
AF6E
AF6LM
AF6LE
1120
570
390
1000
450
320
146
110
4
AF2LL
AF2ML
AF2EL
520
570
390
400
450
320
59
55
2
AF3LL
AF3ML
AF3EL
AF3LML
AF3LEL
670
570
390
550
450
320
80
70
2
AF4LL
AF4ML
AF4EL
AF4LM
AF4LEL
820
570
390
700
450
320
102
85
3
AF6LL
AF6ML
AF6EL
AF6LML
AF-6LEL
1120
570
390
1000
450
320
146
110
4
Left opening
Anti-phishing mailbox
Accessories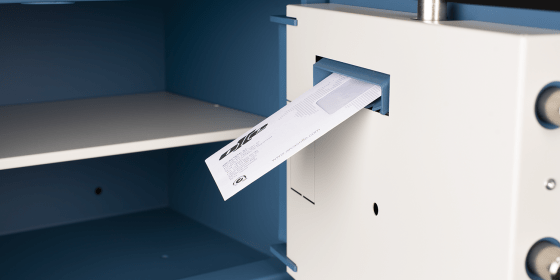 Anti-phishing mailbox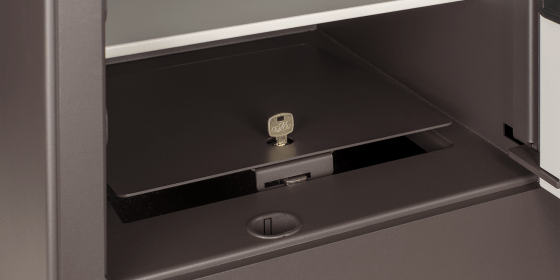 Secreter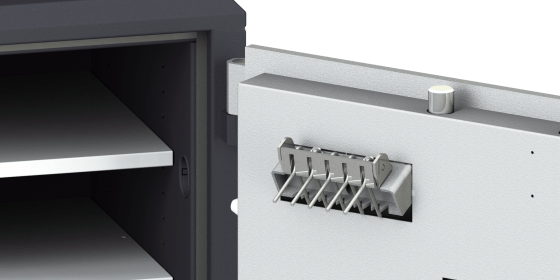 Anti-fishing kit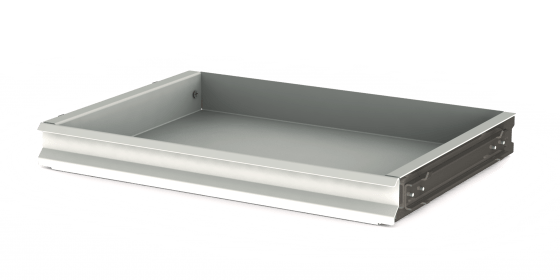 Extendable drawer height 50 mm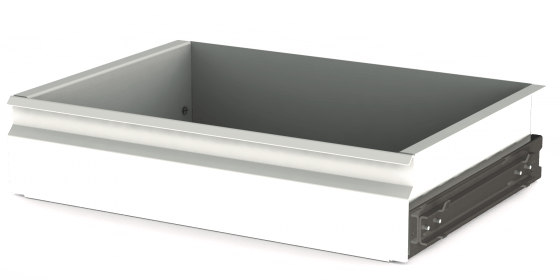 Extendable drawer height 100 mm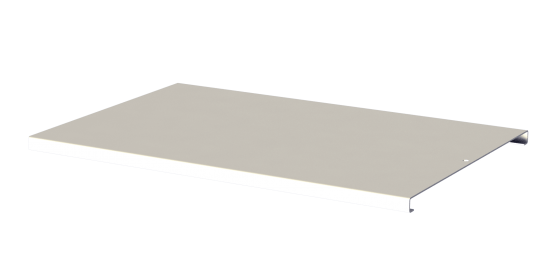 Shelf
Optional equipment

Mailbox for safe embed
Demana pressupost de la informació
"*" indicates required fields