Designed especially for security companies. This is a GRADE III safe, which serves as an armoured chamber with internal GRADE III safes for storing arms and ammunition separately.
Certificate

UNE EN-1143-1 GRADE III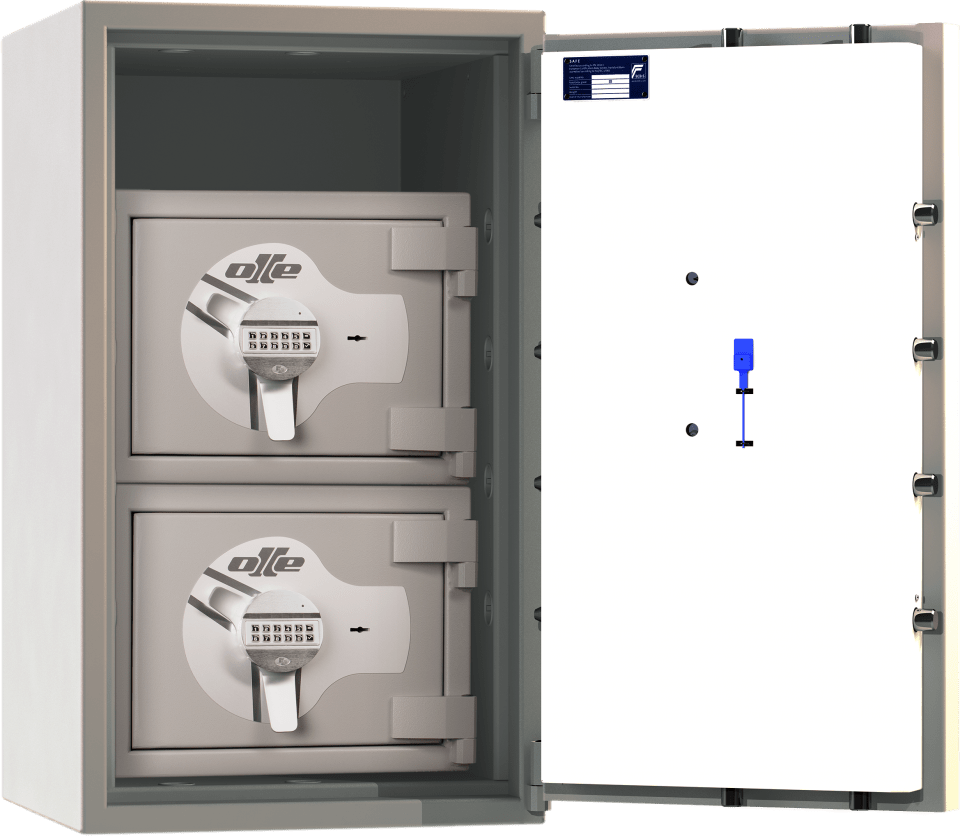 Specifications
50-mm thick door and body.
Bolt-hole for anchoring to floor, with M-12 (50 kN) anchorage included.
Drill-proof armour plating.
Relock system in the event of attack.
Handle operation with 12 Ø25-mm revolving bolts: 4+4 at the sides, 2 at the top and 2 at the bottom.
RA-9 model, has 16 Ø25mm bolts: 5 + 5 at the sides, 3 at the top and 3 at the bottom.
Hole for alarm wiring.
Colour Ralfs 7037.
Models
Electronics, delay and lever lock
Exterior Measurements
(mm.)
Interior Measurements
(mm.)
Internal Volume
Weight
Number of Shelves
RA5
950
550
550
850
450
405
155
720
-
RA6
1100
550
550
1000
450
405
180
780
1
RA7
1250
550
550
1150
450
405
210
970
-
RA8
1400
650
650
1300
550
505
360
1210
1
RA9
1550
800
750
1450
700
605
615
1760
-
Left opening
Anti-phishing mailbox
Demana pressupost de la informació
"*" indicates required fields